Fastest broadband for household
Commitment
Need help choosing?
We'll help you with choosing the right services for your needs.
Help me choose
---
S každou službou UPC Internetu na doma získate navyše:
Prémiový Wi-Fi modem pre super rýchle pripojenie bez výpadkov
Základnú digitálnu televíziu TV START s 18 televíznymi stanicami.
Prémiový
Wi-Fi Modem
Wi-Fi v každom rohu vášho bytu s rýchlosťou až 500 Mbit/s zaistí, že zábava nikdy neskončí. A je jedno, či ste v obývačke, kuchyni, alebo v spálni.
Zabezpečuje prístup k dvom Wi-Fi sieťam: 2.4 GHz je určená pre staršie zariadenia, 5 GHz využijete na novších zariadeniach, ktoré môžu využiť omnoho rýchlejšie pripojenie. Už nikdy tak nebudete musieť riešiť zaseknuté video.
Prémiový Wifi modem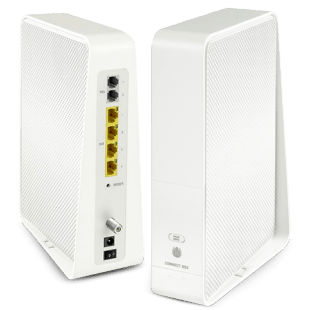 Giga Connect Box 6